And gifted! A couple of weeks ago I started filling
this basket
. That one little fabric egg looked rather lonely, don't you think?
I came across
this pattern and tutorial
for the bunny in the center. Since I was going to be filling it with fiber fill instead of something else to make a sachet, I thought I would see what it looked like with stuffing the ears. Next time, I'll leave the ears alone, but I was on crunch time to get it done and didn't have the time to unstuff the ears.
Joy loved her little Easter basket. But after a long and challenging week at work (um...challenging weeks!), I think I got the better gift from her...a bottle of wine with a relevant label that was hysterically funny, considering one of my bigger challenges that is now finished. Thanks, Joy!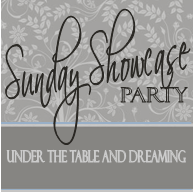 Somewhat Simple